To create a course and add a lesson, you should: 1) In the upper right corner of the main page, click on the Create Course icon. Enter the Course Name. In the course description, we recommend providing brief information about the course, the author, and upload your cover or choose one from a publicly available set.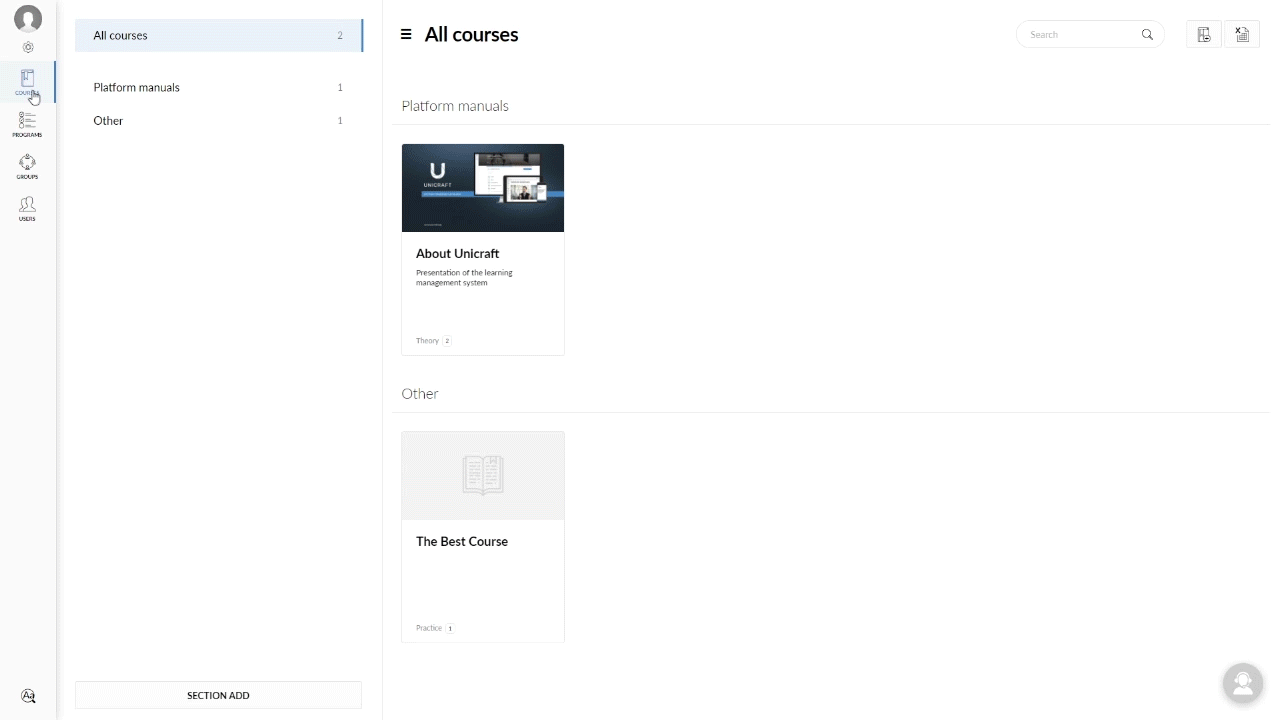 2) In the upper left corner, click on the Lessons tab; in the Add lesson field, select any lesson you are interested in.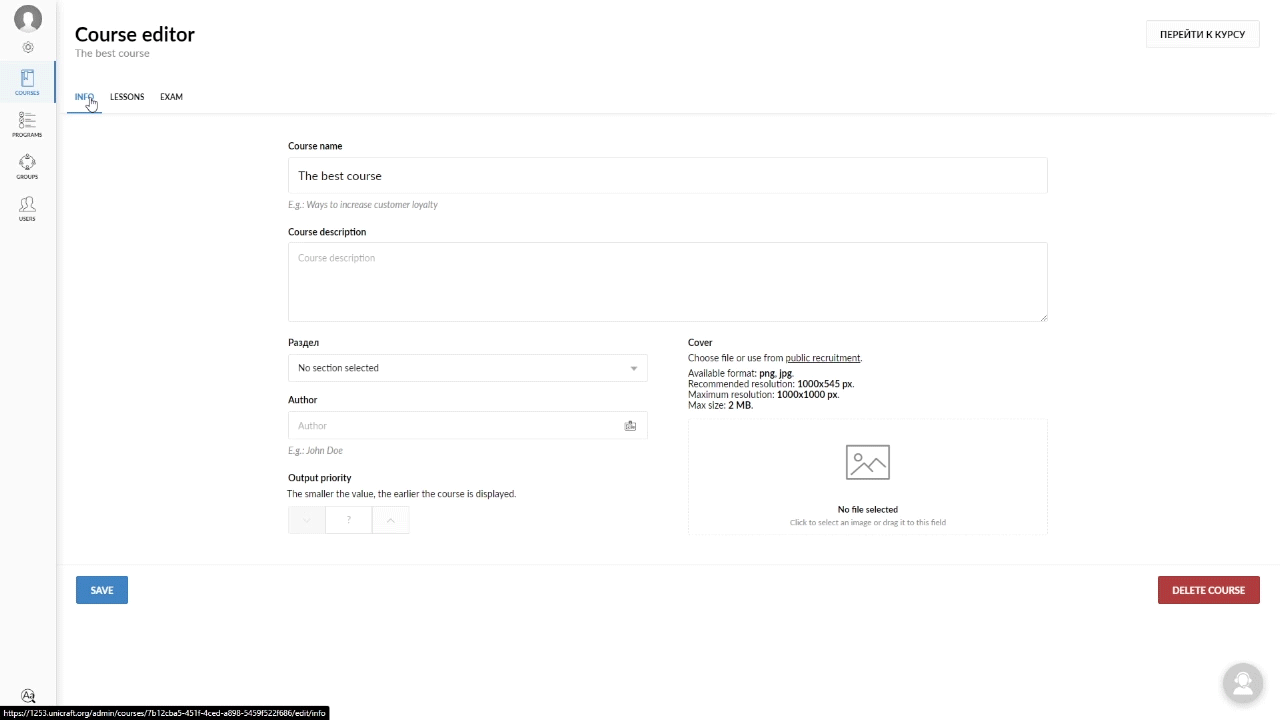 To upload a pdf file exceeding 200 MB to the platform, you will need to click on the PDF icon in the Add lesson section and select it on your computer.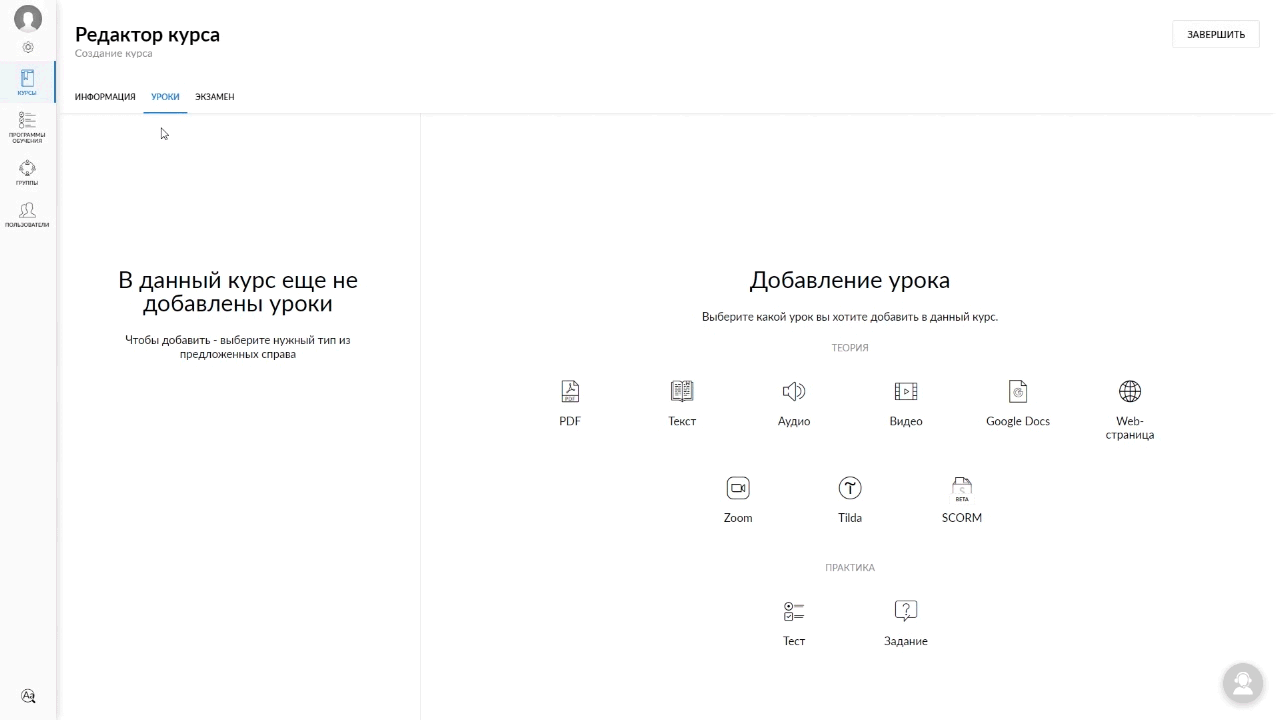 Important! After adding the file, be sure to click the Create button and don't forget to enter the name and description.